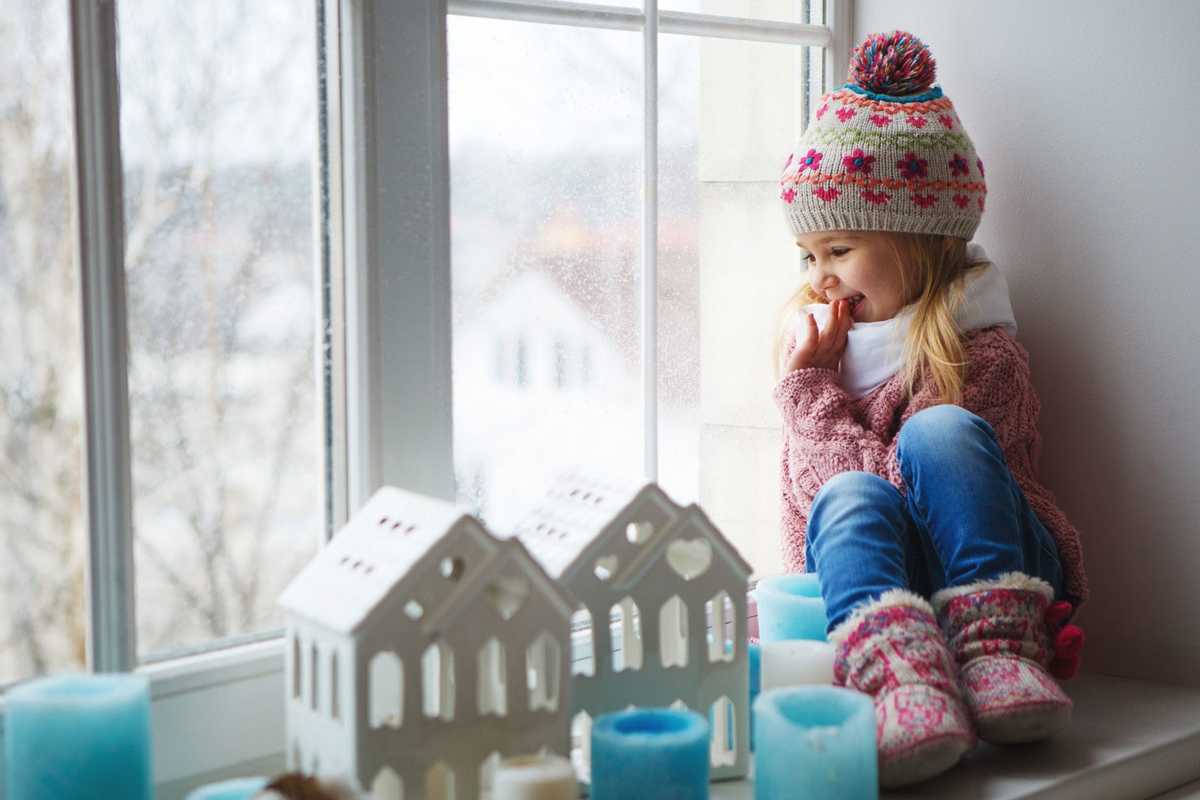 The dry air of winter wafts in a storm of health woes. Colds flourish as we close off the fresh air and begin hibernating in our heated dens. The skin irritating chill, and the on-and-off exposure to damp snow during playtime compounds the effects of dry winter air. Damp skin and icy winds cause uncomfortable skin damage. We all know what this means – chapped lips and itchy, flaky, dry skin. Time to reach for the Monkey Balm.

Our kids are no strangers to winter scratchies, and since they are spending healthy time frolicking outdoors, they are going to get exposed to the conditions that produce nuisance dryness as well.

Luckily, one plant native to the high, dry Himalayas has your winter defense skin solution at the ready.
What Causes Dry Skin?
Dry skin can occur anywhere on the body—but lips are the usually the first to crack!

The Seattle Children's Hospital explains that chapped lips are caused from "excessive exposure to sun or wind…a "lip-licking" habit…[or] if the child sucks on the lips." These are actions, both environmental and self-caused, that create stress for the skin's surface.

Dry skin on the face, arms or legs is due to a variety of circumstances – including the simple act of bathing. Soaps strip the skin of natural oils "and once they are gone, the skin can't hold moisture." The Seattle Children's Hospital also warns against the use of bubble bath products and to refrain from bathing young children with soap on a daily basis. For very young children and those with sensitive and irritated skin, "the skin can be cleansed with warm water alone." Exposing a child's skin to very warm water (think dish washing hands!) or any harsh "adult" cleansers will contribute to scratchy skin – especially in the winter when the home air is dry and the outside air is cold. Some laundry soaps can also be too harsh.
Winter Dry Skin Tips
Avoid harsh soaps (including shampoos), strong detergents, too-warm water, perfumes or perfumed lotions, pools or hot tubs (chlorine).
Use Monkey Balm daily and apply the salve several times during the day. Be sure to apply the balm before the child goes outside, it will act as a barrier to the weather. Have the child wear water-resistant gloves if the temps are low, if there is wind, or for simply playing in the snow!
Always provide proper hydration and nutritious meals for children.
Run a humidifier during dry or very cold weather. Home heat creates arid conditions inside the home. Your houseplants will thank you, too!
We've all tried the over-the-counter skin creams and lip salves. We keep trying them, filling our cabinets with more and more half empty tubes and sticks – that just leave you feeling gooey and greasy, and… itchy. Nothing works. Reading the ingredient labels on these commercial packages makes you cringe at just what you are putting on your skin. What is Chlorphenesin or Ceteareth-20? Who would rub Cetearyl alcohol on dry, cracked skin? Ouch. No wonder these products sting and leave you just as itchy… or worse. And many ingredients are derived from petroleum products. No thanks.


Winter Woes? Not Anymore.
You can feel confident about applying Monkey Balm to your child's (and your own) skin this winter. You won't be itching for the dictionary to understand the ingredients, and you know the environmentally sound sea buckthorn balm is organic. If we wouldn't rub it on our skin – we wouldn't want you to put it on yours either.
Curiously, the sea buckthorn berry grows at 13,000 feet above sea level. This thin and dry environment has given the bush a stamina and resiliency that it shares with us! Healing, sea buckthorn botanical nutrients and oils have been renowned across centuries and cultures. Monkey Balm unites heritage with modern science. The sea buckthorn shrub "contains more than 190 biologically active compounds that can nourish the body's cells to protect the skin from free radicals and actually heal damage from environmental stressors and numerous skin conditions."
Unlike many topical over-the-counter creams, the sea buckthorn heals your skin naturally from the outside and from within. The phytonutrients, and the rare Omega 7, trigger your body to build protective properties, since the palmitoleic acid/Omega 7 is actually a structural element needed to foster healthy skin! Your body will have the tools to proactively fight off damage.
Swing for some Monkey Balm. We know you'll love it. Don't forget to share your "skin saving" experiences with us – we love to hear from you!